Hearing aid styles & colours
There are so many variants of brands, models and fitting accessories that we could not possibly show them all here. Instead we have tried to provide a general overview and representative images of the common styles.
Our Audiologists are highly trained and experienced in taking you through your options to ensure the best possible outcome.
On this page
A note about colours
Most hearing aids come in a rainbow of colour choices. Talk to your Audiologist about how important this is to you, and any other cosmetic concerns you may have. Modern hearing aids can be very discreet or add a little flair to suit your preference.
---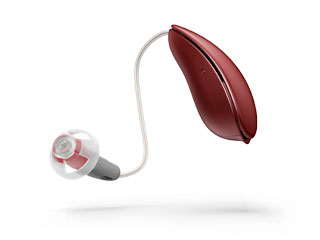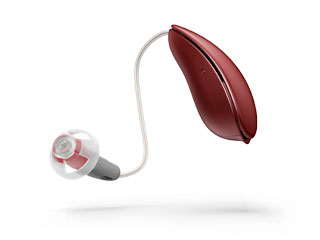 Receiver in the ear (RITE) & open fit (slim tube) hearing aids
The latest and most popular design. The microphone sits behind the ear to optimise speech understanding in all listening environments. The receiver (speaker) is either in the ear for RITE models, or behind the ear for slim tube models; the latter is used where the person's ear canal is too small to hold the receiver. Cosmetically they are almost identical.