Hearing aid styles & colours
There are so many variants of brands, models and fitting accessories that we could not possibly show them all here. Instead we have tried to provide a general overview and representative images of the common styles.
Our Audiologists are highly trained and experienced in taking you through your options to ensure the best possible outcome.
On this page
A note about colours
Most hearing aids come in a rainbow of colour choices. Talk to your Audiologist about how important this is to you, and any other cosmetic concerns you may have. Modern hearing aids can be very discreet or add a little flair to suit your preference.
---
Receiver in the ear (RITE) & open fit (slim tube) hearing aids
The latest and most popular design. The microphone sits behind the ear to optimise speech understanding in all listening environments. The receiver (speaker) is either in the ear for RITE models, or behind the ear for slim tube models; the latter is used where the person's ear canal is too small to hold the receiver. Cosmetically they are almost identical.
Discreet. Fully automatic. Very comfortable.
Not suitable for profound losses.
RITE hearing aids are recommended for most people with sufficiently large ear canals.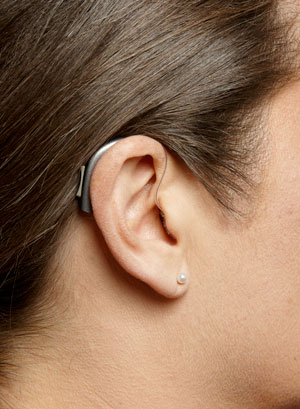 ---
Completely in the ear canal (CIC) hearing aids
These are the most cosmetic of the hearing aids. Fitting completely within the ear canal, they are almost invisible.
Mild to moderately severe hearing loss.
Compact size. Fully automatic. Virtually invisible since it fits completely within the ear.
No directional microphones. Can be uncomfortable for some people.
Some people are not physiologically suited to these aids due to having small ear canals.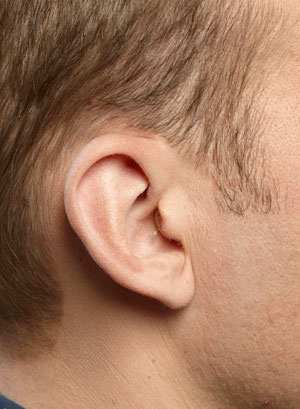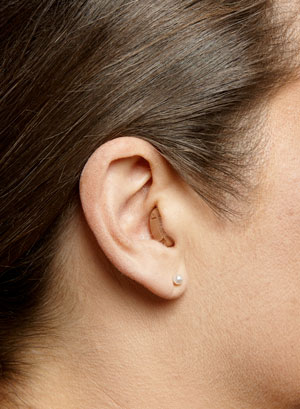 ---
In the canal (ITC) hearing aids
In the canal hearing aids, as their name suggests, sit mostly in the ear canal and provide the wearer with a discreet solution. Ideal for mild to moderate losses, there are a variety of ITC models available to suit your lifestyle and hearing profile.
Mild to moderately severe hearing loss. Offers a cosmetic solution without compromising on comfort or audibility.
Compact size. Easy to manage, fully automatic instrument.
Not suitable for profound losses. Telecoil not available on all models.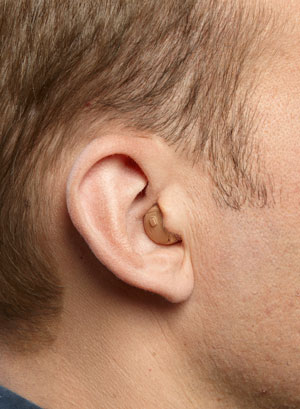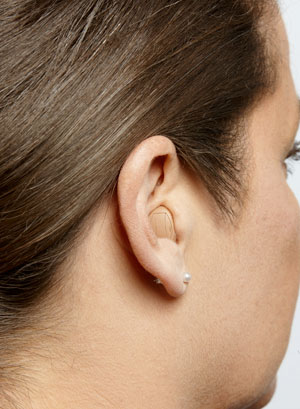 ---
In the ear (ITE) hearing aids
In the ear hearing aids provide a cosmetic solution without compromising on power. Ideal for moderate losses, the ITE hearing aid is available in directional, dual program or power models. A telecoil for use with induction loop systems can also be fitted to the ITE - this is used to enhance your hearing experience in many situations including telephone conversations, cinemas, theatres, churches, etc.
Mild to severe hearing loss.
Compact size. Fully automatic instrument. Offers a variety of features including telecoil, directional microphones, power instruments.
Less cosmetic solution, more visible.
Volume control also available for those with fluctuating losses or who like more control.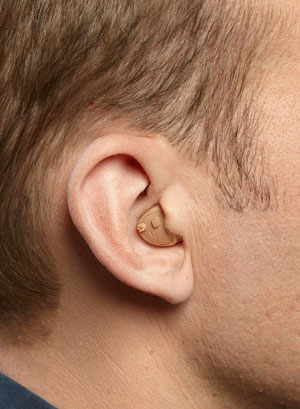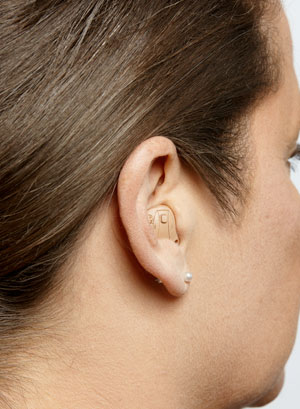 ---
Behind the ear (BTE) hearing aids
Behind the ear aids have become more compact and ergonomic in design. Typically used for more severe and profound losses, BTE instruments are available in directional, multi program and power models. We have an array of colours to suit hair colour. For the more adventurous, fun colours are also available. Every BTE aid is complemented by either a custom ear mould or a slim tube.
Mild to profound hearing loss.
Fully automatic & optimize audibility for all hearing losses.Variety of features available including telecoil, multi programs, directional microphones & power instruments.
Less cosmetic, some users may have comfort issues when worn with some styles of eyeglasses.
Available in a range of colours. Earmoulds custom fitted & made with a variety of materials.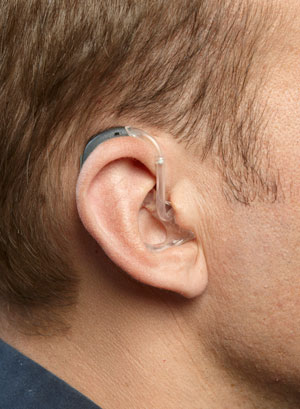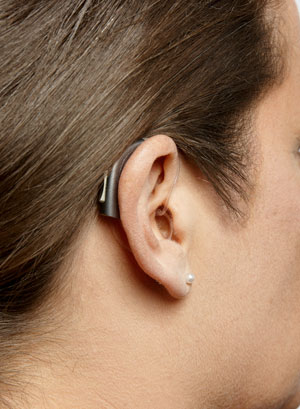 ---
Cochlear bone anchored hearing aids (BAHA)
An implantable solution that uses bone conduction or skull vibrations to assist in transmitting sound to the cochlear. A titanium screw is implanted on one side of the skull near the ear. The titanium integrates with the bone and the aid - which is removable - snaps into the impant.
Single sided deafness. People not suited to conventional aids due to chronic ear disease, anatomical abnormalities or lack of perceived benefit.
Nothing placed in the ear. Easy to use.
Surgery and general anaesthetic required and associated risks.
A trial is available for the BAHA that allows the client to experience the benefits prior to commiting to surgery. For more information visit the Cochlear website.