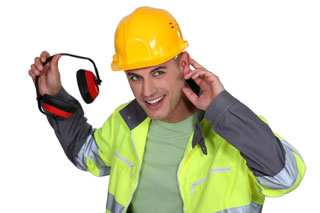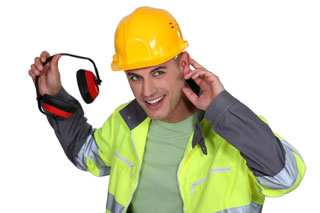 Workplace screening
Hearing safety in the workplace helps preserve employee hearing health over the long term. Consistently high levels of noise whether they be occupational (having a noisy job such as a panel beater, boilermaker or factory worker) or recreational (loud car stereos, ipod use, shooting) can significantly impact hearing and speech comprehension and possibly contribute to additional safety concerns.
What we offer
On-site screening programs
We offer hearing screening programs conducted at your workplace or ours. Most employers prefer on-site screenings to minimise the productivity impact.
Our mobile screening unit is completely self-contained - all you need to provide is a quiet car park. We carry a generator for use at unpowered sites.
Alternatively we can use a quiet office, or you can book your staff into one of our clinics in Deakin or Queanbeyan.
A comprehensive report is provided to satisfy your occupational health and safety obligations. This program will enable employers to meet their legislative requirements in regard to Audiometric Testing as required in the ACT and NSW Work Health and Safety Regulation 2011 made under the Work Health and Safety Act 2011. We have provided a link to both the ACT and NSW Regulation at the top right of this page for your convenience.
Workers compensation
Individual assessments can be conducted for workers compensation claims. Reports can include percentage hearing loss, recommendations and quotation of solutions such as hearing aids.
Hiring pre-condition checks
Some organisations request assessments at time of hire to set a baseline and objectively eliminate pre-existing liabilities.
End-to-end care
For those that have had their claim approved we can provide a full audiological assessment, the latest hearing aid technology, a comprehensive rehabilitation program and support for the life of the hearing aids. Our billing arrangements can be tailored to your needs by working directly with Comcare, legal firms or insurance companies as required.
Consultation & supply
Our Audiologists can provide advice regarding hearing protection and hearing safety. We supply and fit custom ear plugs for a variety of applications.