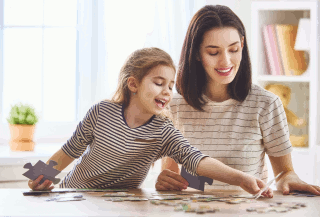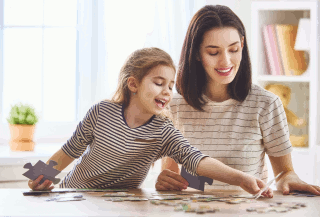 Lidcombe group program
A group and parent training program for children aged 3 to 6 who stutter.
Stutters can impact daily communication and affect self-confidence. Early intervention can empower a stuttering child with strategies and techniques that really work.
Brindabella Hearing & Speech Centre has had successful results with Lidcombe Program participants over the past 10+ years, however 2021 represents our first time offering it in a group format. It is a strictly run program – for example regular attendance is critical – hence we will review this offering after 6 months to ensure efficacy.
The Lidcombe Group Program runs Thursday mornings from 8.45 – 9.45 AM throughout the year, including school holidays. It is an intensive operant treatment for stuttering and involves parent training and daily home practice for 15 minutes. The group of three children and their parent(s) is run by a Lidcombe trained Speech-Language Pathologist.
Please call us 02 6281 2311 to register your interest.
Course information
Children aged 3-6 years who stutter, and their parent(s). Due to the group setting it is not possible to see children with other comorbidities, for whom individual therapy sessions are recommended.
Participation requirements:
Completion of questionnaires pre-course and at 6 months.
Attendance at a one-off, 45 minute pre-course inital training therapy session.
Regular weekly attendance is clinically mandated. Our cancellation policy applies for non-attendance, and repeated non-attendance may result in removal from the program.
Daily 15 minute home practice.
Daily recording of stuttering severity.
Weekly 1 hour sessions at 8.45 AM on Thursday mornings at our Deakin Clinic.
The Lidcombe Group Program covers Stage 1 of the program. Participants will remain in the program until deemed ready to proceed to Stage 2; the number of sessions required is highly variable depending on individual serverity.
After discharge from the Group, participants will enter Stage 2 which consists of 30-minute individual therapy sessions as follows:
2 sessions, 2 weeks apart
2 sessions, 4 weeks apart
2 sessions, 8 weeks apart
2 sessions, 16 weeks apart
$90 per person for each session. Initial training and Stage 2 therapy are charged at standard therapy rates.
Funding may be available under your child's NDIS plan using the speech pathology group code and the therapeutic support rate. Contact your NDIS case manager to discuss and clarify your eligibility. If your child is not already registered as an NDIS client there may be a considerable wait for completion of the application process.
Please call us on 02 6281 2311 with any questions or to register your interest.