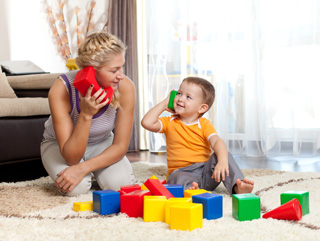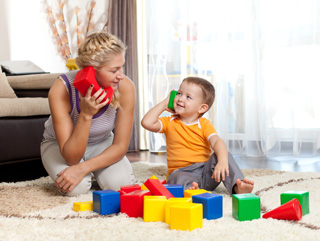 Hanen ITTT program
The Hanen Program® for parents of children with language delay.
'It Takes Two to Talk' is an evidence based program run by two Hanen certified speech pathologists from Brindabella Hearing & Speech Centre. This provides parents with training and evidence based strategies to assist and guide development of their child's life communication skills.
Please call us 02 6281 2311 to register your interest.
Course information
Parents and carers of children aged 5 and under.
8 x 2.5 hour in-clinic sessions over an 11 week period at 5:30 - 8:00 PM Wednesdays.
3 x individual sessions with the Speech-Language Pathologist(s) to observe you with your children (suitable times to be negotiated during the non-clinic weeks).
This course is run up to 2 times per year. It is important to register your interest. Dates to be announced pending sufficient demand and specialist availability.
$3000 – a second parent/carer can attend at no additional cost.
Funding may be available under your child's NDIS plan using the speech pathology group code and the therapeutic support rate. Contact your NDIS case manager to discuss and clarify your eligibility. If your child is not already registered as an NDIS client there may be a considerable wait for completion of the application process.
The program teaches you, step-by-step, how to become your child's most important language teacher. It teaches you how to:
Recognize your child's stage and style of communication so that you know which steps to take next
Identify what motivates your child to interact with you so you'll know how to get conversations started
Adjust everyday routines to help your child take turns and keep interactions going
Follow your child's lead to build his confidence and encourage him to communicate
Add language to interactions with your child to help him understand language and then use it when he is ready
Tweak the way you play and read books with your child to help him learn language
Change the way you speak to your child so that he'll understand and learn new words
Please call us on 02 6281 2311 with any questions or to register your interest.