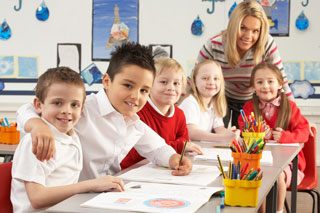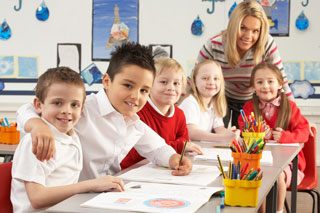 Information for schools & teachers
Our health professionals work with normally developing children as well as those showing developmental or learning difficulties.
In January 2012 we ran our first Holiday School Readiness course to give children a leg up when starting kindergarten through improved classroom communication and participation skills. This great course, run by our high-energy Speech-Language Pathologists, helped participating children succeed and received positive feedback from the parents. We may run another course later in 2012; parents can contact us to express an interest.
Our Speech-Language Pathologists have also been spending more and more time in various Canberra schools as part of our In-school and in-class support program. We have a number of different arrangements in place depending on the needs and preferences of the school. If you think your school might be interested in participating, please contact us.
Finally if you are a teacher, counsellor or work in some other capacity and observe a student whom you feel might have underlying communication health issues, you might want to review our information page for parents.