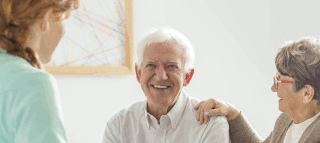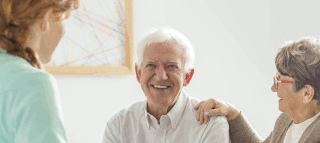 Aphasia conversation group
A group program for adults with aphasia following a stroke or traumatic brain injury.
Aphasia is a significant communication disorder which can limit participation with family and community and impact many areas of life.
The group setting can lend support to people living with aphasia by providing opportunities to participate in natural conversations, develop social connections, learn and practice communication strategies and problem solve with others.
The Aphasia Conversation Group will be run on Thursday afternoons from 3.30 PM to 5.00 PM. This will be a small group consisting of 3 to 4 participants and a certified Speech-Language Pathologist.
Please call us 02 6281 2311 to register your interest.
Course information
Please contact our administration team to express interest or enquire about upcoming courses. See our contact & location page for contact options.
Participation requirements:
Attendance throughout the 9 week period.
To aid with full participation in the group each week there will be optional items for each member to prepare ahead of time to bring or email in, for example family photos or souvenirs.
Please inform us if you have any specific mobility requirements.
Maximum $1650 but may be less depending on the final number of participants and applicable NDIS funding requirements.
Funding may be available under NDIS using the speech pathology group code and the therapeutic support rate. Contact your NDIS case manager to clarify eligibility. The NDIS application process can take a considerable time to complete.
Please call us on 02 6281 2311 with any questions or to register your interest.