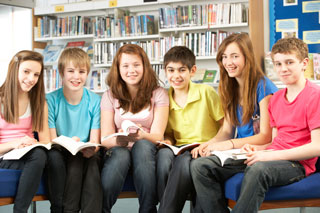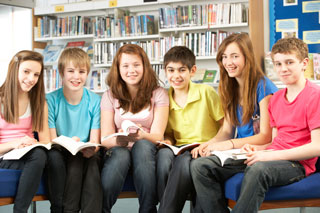 Social skills program
A program for older children and young adults with social language difficulties.
The Social Skills Program is run on Thursday afternoons during school terms by certified Speech-Language Pathologists. Participants gain practical knowledge to build their social communication skills through theoretical teachings and community access sessions. With 2 Speech-Language Pathologists and a maximum of 6 participants, adequate individual attention is assured.
Please call us 02 6281 2311 to register your interest.
Course information
Children and young adults aged 9+ experiencing social language difficulties.
At least 9 x 1.5 hour sessions
3:30 - 5:00 PM Thursdays of ACT public school terms
Please contact our administration team to express interest or enquire about upcoming courses. See our contact & location page for contact options.
Note: Participants are grouped according to age and ability; our Speech-Language Pathologists will recommend the most suitable term group for you.
Pricing will be a maximum of $1310 (for 9 sessions) or $1455 (for 10 sessions) but may be less depending on the final number of participants. Final pricing will be confirmed prior to program start.
Funding may be available under your child's NDIS plan using the speech pathology group code and the therapeutic support rate. Contact your NDIS case manager to discuss and clarify your eligibility. If your child is not already registered as an NDIS client there may be a considerable wait for completion of the application process.
Participants are grouped according to age and ability; our Speech-Language Pathologists will recommend the most suitable group for you. For that purpose, you may be required to attend our clinic for a free pre-course introductory meeting. This presents an opportunity for parents to raise any specific issues or concerns, and for the Speech-Language Pathologist and child to get to know each other.
Sufficient focus on each child is ensured by a maximum ratio of 3 participants per Speech-Language Pathologist.
Skills targeted include:
Listening skills
Body language reading
Emotions
Starting and continuing appropriate conversation
Making and keeping friends
Understanding figurative language and sarcasm
Time-permitting, parents will have opportunities to discuss their child's progress following each session. Upon completion of the course they will receive written feedback including a brief summary of program goals, findings for their child, recommendations and appropriate referrals or ongoing therapy if warranted.
Please call us on 02 6281 2311 with any questions or to register your interest.