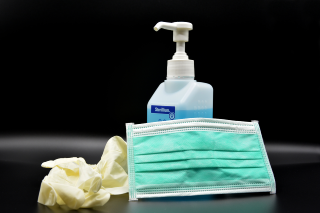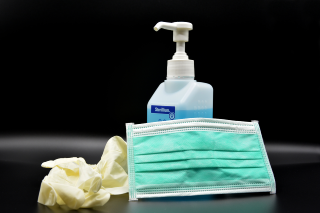 Covid-19 Advice
Brindabella Hearing & Speech Centre remains open for business at all permanent clinics. Please assume your booked appointments will proceed unless we contact you to advise otherwise.
On this page
Why we are staying open
In line with current Government advice, our permanent clinics remain open with slightly reduced hours.
To provide critical services to in-need patients.
To support Canberra's medical system.
To keep our staff productive, useful and contributing to the ACT economy.
Precautions against Covid-19
We are treating this disease with the gravity and respect it deserves:
As of 27 March 2020, all patients attending a clinic will be asked to sign a declaration regarding their recent travel and contact history. We are sorry for the inconvenience to those turned away.
All clinical staff have completed the Infection Control course recently developed by the Department of Health in response to Covid-19.
Strict adherence to Department of Health guidelines on social distancing and stringent hygiene practices.
Reconfiguring services for remote online delivery
Brindabella Hearing & Speech Centre has always used technology to innovate. We are responding to this crisis by taking our innovation further.
Don't let fear stop you from trying online services! We will talk you through the process. If you have a modern smartphone, tablet or computer with an Internet connection then you are probably good to go.
Remote Speech Pathology services
Most therapy clients are suitable for online therapy. We've actually been doing this for years with some clients with great clinical results. Your Speech-Language Pathologist can discuss your individual suitability for online delivery.
Some assessments are suitable for online delivery but others are not. Please contact us for further information.
Remote Audiology services
Hearing assessments, vestibular (balance) assessments and wax removal are best conducted in-clinic.
Custom plugs require an in-clinic 'impression' of your ear canal to be taken; delivery of the manufactured plugs can be done by post.
Hearing loss counselling is suitable for online delivery.
Recent developments in hearing aid technology have paved the way for remote management. In some cases, even the initial fitting can be done remotely; and in almost all cases the follow-up appointments can happen remotely. We were already trialling this for clients with poor mobility prior to the Covid-19 outbreak. You might be surprised at how easily we can remotely tweak your hearing aid from our clinic while you enjoy the comfort and safety of your home.
Future changes to our Covid-19 response
Our operational decisions are subject to change as the Covid-19 situation and Government advice adapt to evolving circumstances.
Any decisions affecting clients will be posted on this page, www.hearingandspeech.com.au/about/covid-19-advice.